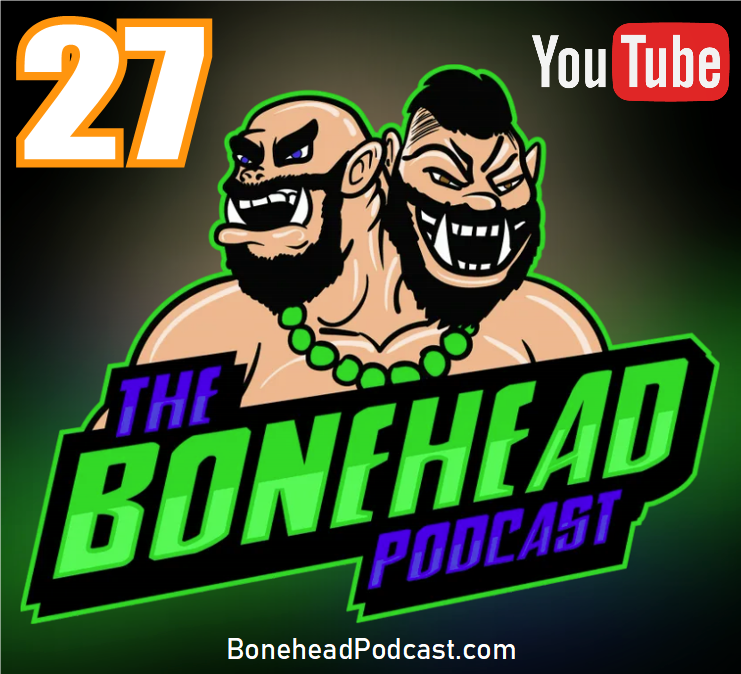 Welcome Back Boneheads,
On Episode 27 of the Bonehead Podcast I am joined once again by local player Ian*, and League Champion Lewis, to talk Bonehead Basics: Lizardmen, Lizardmen Inducements, and the usual News, Hobby, and Star Players.
*Rich has been distracted by real life for a while, so Ian is heroically helping me out!
This episode is also the second designed for YouTube - see what we're talking about as we talk about it at YouTube.com/TheBoneheadPodcast and let us know what you think!
Kickstarter / Other Mentions.
Warhannam Blog (https://warhannam.wordpress.com/)
Chaos Factory Accessories (ChaosFactoryArt.com)
Fanath Dwarf Team (https://www.instagram.com/fanath.art/)
Tournament Mentions.
Foodbowl, 16/11/19 (http://talkfantasyfootball.org/viewtopic.php?f=59&t=45489)Tombstone Tournament, 26/11/19 (boneheadpodcast.com/tombstone-tournament-1)
North Wales Carnage Cup, 23-24/11/19 (http://www.talkfantasyfootball.org/viewtopic.php?f=59&t=45619)
Burmayhem Bowl IV, 30/11/19 (http://talkfantasyfootball.org/viewtopic.php?f=59&t=45547)
Segment Reference:
News - 00:02:00
Hobby - 00:16:20
Bonehead Basics: Lizardmen - 00:23:50
Lizardmen Inducements - 01:05:30